We put our know-how, experience and professionalism at the service of investors with the aim of creating a positive impact for all stakeholders through the generation of value from real estate investments.
Our portfolio
We manage real estate assets of about in value through 60 specialized funds/Sicaf, with more than 1,500 properties located throughout the country, and represent 7 billion euros more than 180 investors.
AuM Breakdown - € 7 bn
Immagine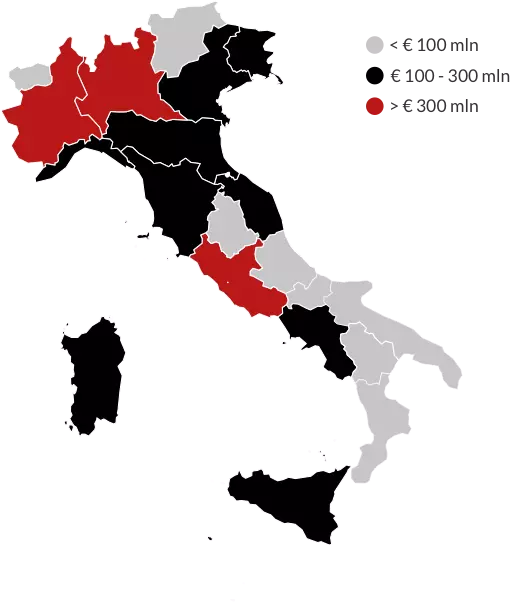 Property Breakdown - Ca. 1500 Assets
Immagine
Our leadership is based on product diversification by asset class, risk profile, and investor type, always ensuring the highest quality, whatever the investment strategy, objectives, and outlook over time.
How we work
We are an integrated player, unique in the Italian real estate sector, and we internally deliver all the technical expertise needed in major real estate transactions: from urban planning to commercial positioning, from project management to property management. All set in an articulated asset management business with a strong specialization by market.
Our approach is strongly "investor-oriented" creating pragmatic tailor-made solutions resulting from decades of experience across the entire value chain.
Asset Classes & Track Record Highlights
Asset Class: Living
Leading company in all market segments:
Build to sell
Build to rent
Social Housing
Student Housing
| | |
| --- | --- |
| + 1,500 | residential units located in the cities of Milan and Rome |
| + 6,300 | apartments through 110 Social Housing initiatives in 40 cities |
| + 2,700 | beds in student residences under management and an additional 3,500 to be built |
With the Investire Residenziale brand we support the marketing activity of the split units in our residential portfolio (rentals/sales).
Track Record Highlights
Milan, Via Lauria 12 - PRS Fund
Lauria 12 is located in Milan's modern and vibrant City Life district, a business center surrounded by fashion, nature and art.
Lauria 12 residences offer customized solutions and top-notch services. Lauria 12 is part of the PRS Italy Fund, managed by Investire SGR, which launched "OnPlace", the first platform for residential property and asset management in the Italian market that integrates both physical and digital services. "On Place" provides tenants with flexible services in favor of customers' lifestyles and time management.
The platform and its services facilitate lease-up activities and build upon an in-place, dedicated tenancy management which aims at customer retention and provides a wide variety of services from concierge to day-to-day operations.
Milan, via Dante, Hita Fund
Located in the heart of Milan, Dante 12 is the outcome of our recent redevelopment plan.
The intervention was carried out according to the latest international concepts and standards of quality and energy performance, creating a luxury residential complex on the upper floors and a new two-story commercial space on Via Dante, a primary pedestrian artery, characteristic of the high street district of the city's historic center.
In 2022, we signed a preliminary contract with PVH Italia to lease the new flagship Calvin Klein store. 
Immagine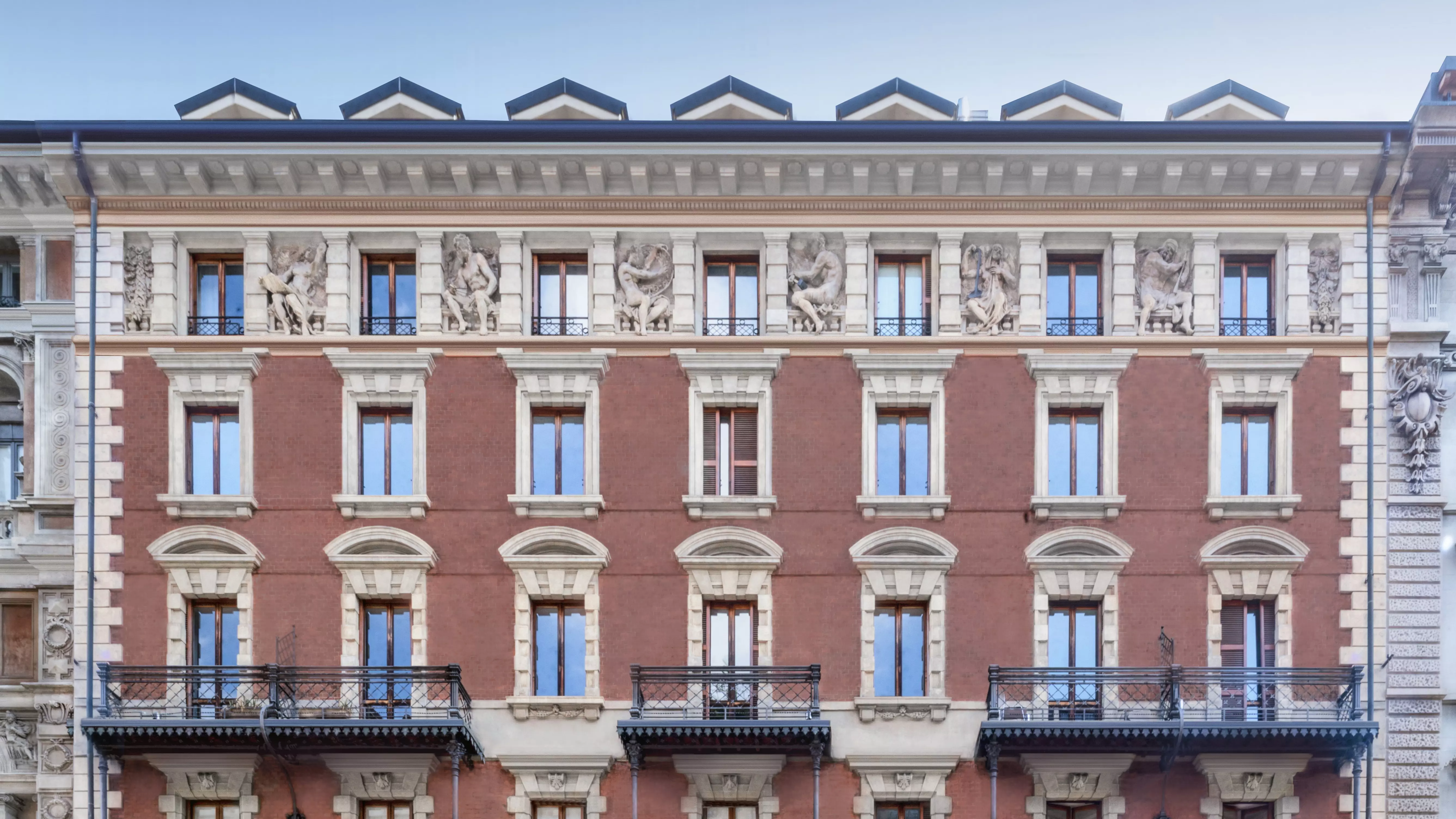 Milan, Sarpi Project – Bramante Project Ca' Granda Fund
The Sarpi-Bramante project, which began construction in 2023, is one of the largest Social Housing projects in Milan.
The redevelopment, designed by the prestigious firm Barreca & La Varra, includes nearly 200 low-rent apartments, new courtyards and several common spaces. It is part of the Ca' Granda Fund, a closed-end mutual fund that we have been managing for years, dedicated to Social Housing, established in 2014 thanks to the contribution of the Milan General Hospital (Policlinico di Milano) of its real estate assets.
Through the development and sale of part of the real estate assets, the fund also helps finance the construction of the new hospital. 
Naples, Corso Galileo 4, Student Housing, i-Generation Fund
This is the pilot project of the i-Generation Fund, the first national platform for university residences, and concerns the former INPS headquarters on Via G. Ferraris in Naples.
The concept envisions the creation of an urban resort consisting of more than 353 rooms equipped with innovative technological infrastructure for about 500 beds, dedicated mainly to university users and, secondarily, to city users and young professionals in light of the presence of a short-term component (hotel and hostel).
In addition, the facility will be equipped with common spaces for residential purposes as well as office spaces, reserved for structured coworking activities.
The model, therefore, aspires to have a hybrid soul, promoting the creation of a community, a physical engine of social aggregation not only vertically - among the various users of the facility - but horizontally, between the resort and the City of Naples itself. 
Asset Class: Office & Commercial
Leading company in all market segments:
Office core
Office value add
High street retail
Shopping center
| | |
| --- | --- |
| + 300 | managed core properties |
| 19 | regions |
| 2,300,000 | sqm total |
With the Investire Commerciale  brand we support the marketing activity of the split units in our residential portfolio (rentals/sales).
Track record Highlights
Ceresio 7, Milan Crono Fund
Ceresio 7 represents the strategy of investing in high-quality properties with excellent energy performance and optimal usability of interior spaces. It has achieved LEED GOLD certification and is now the HQ of a leading international consulting firm.
Immagine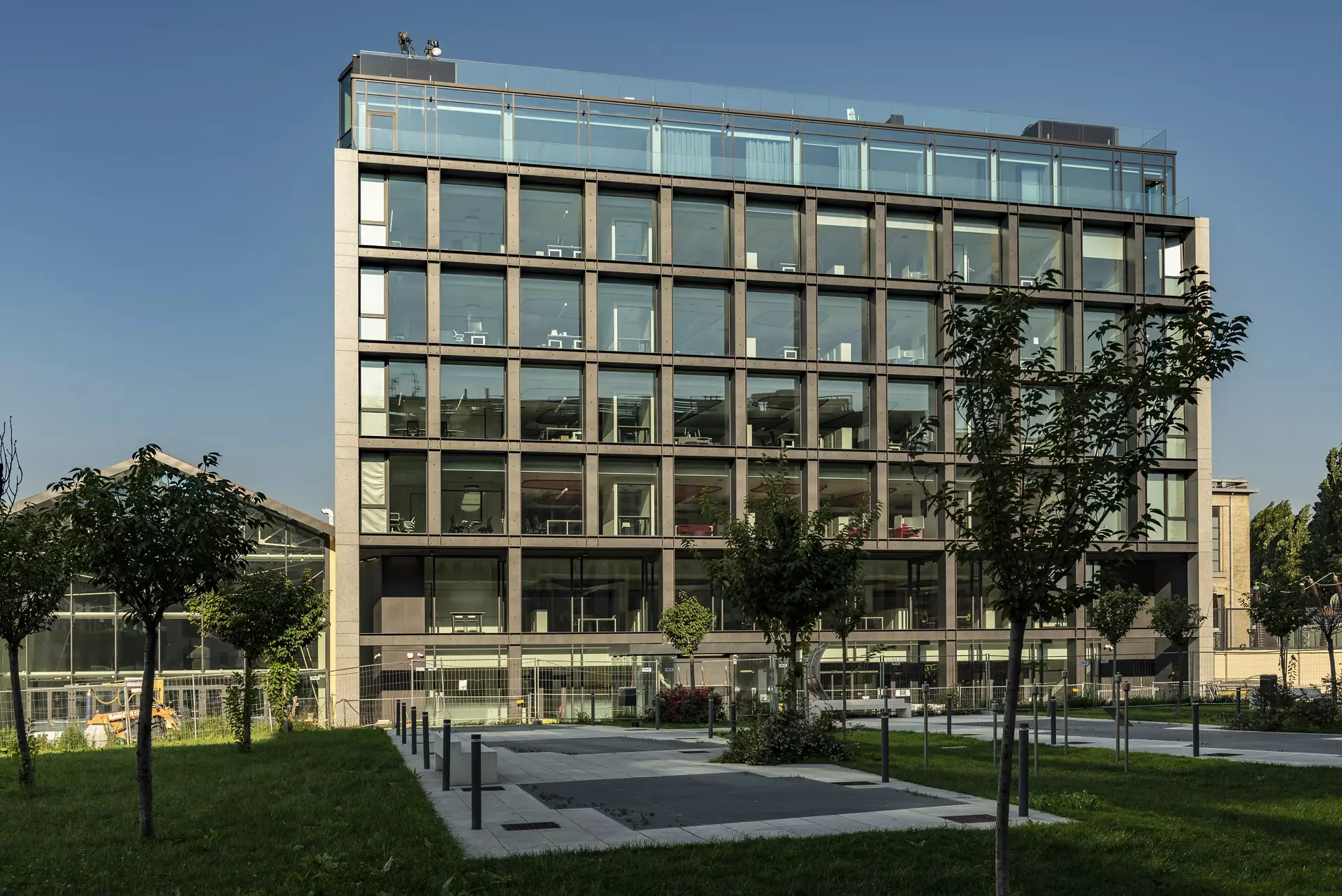 Small Rattazzi Villa, Rome Fiepp Fund
The Small Rattazzi Villa, located in Rome, a typical example of Roman eclectic architecture of the late 19th century, underwent a major redevelopment that has transformed the historic building into an eco-sustainable and "green" property. The redevelopment process has also produced office spaces in line with the international concepts and standards of quality increasingly demanded by tenants today. The attention paid to environmental and sustainability issues, both in the design and execution phases of the works, has made it possible to achieve levels of quality such as the LEED Gold certificate of sustainability, which, in terms of return on investment, has translated into prime-rent in the area. It is now home to a major international group.
Immagine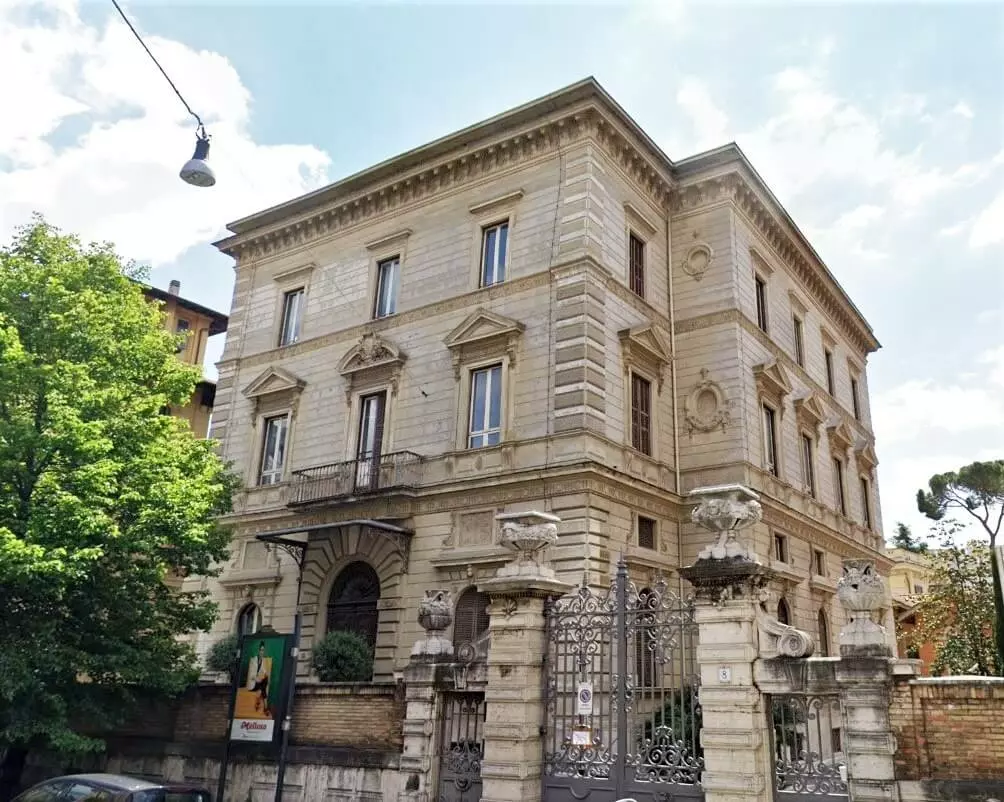 The Bridge – Milan Monterosa Fund
The corporate complex The Bridge, located in Milan, is the result of an integral redevelopment and reuse project that involved the complete renovation of the assets according to the latest concepts and international quality standards, up to LEED Gold certification.
The redevelopment strategy implemented on The Bridge has led to the signing of some of the most relevant leases on the Milan market in the two-year period 2020/2021, with rents €/sqm that fall within prime rent of CBD.
In 2022, the complex was sold to Institutional Investors, thus completing the enhancement process. 
The Arcadia Center – Milan Immobilium Fund
The Arcadia Center in Milan is an example of the redevelopment of a deteriorated suburban area. Now the headquarters of a major international group, the project breathed new life into the pre-existing building in the late 1960s and was also one of the exemplary cases of the application of BIM (Building Information Modeling) technology to an existing building, as well as the winner of prestigious architectural and real estate awards. It holds LEED GOLD certification for high energy and environmental quality. 
Asset Class: Hospitality & Leisure
Hotel core
Hotel value add
Resort
| | |
| --- | --- |
| 11 | managed facilities for more than 1,370 rooms in Rome, Florence, Milan and Venice |
| 4 | dedicated platforms in product categories: luxury, business-luxury-leisure/resort |
Track record Highlights
Portopiccolo complex
The Portopiccolo Fund manages the real estate complex of the same name located in the municipality of Duino Aurisina in the province of Trieste.
The real estate complex consists of 128 residential units, a luxury hotel with 58 rooms and suites, a spa, a beach club, and a marina with 116 berths in addition to a conference center and a 347-car garage open to the public.
The hotel management is entrusted to the NH Group.
Immagine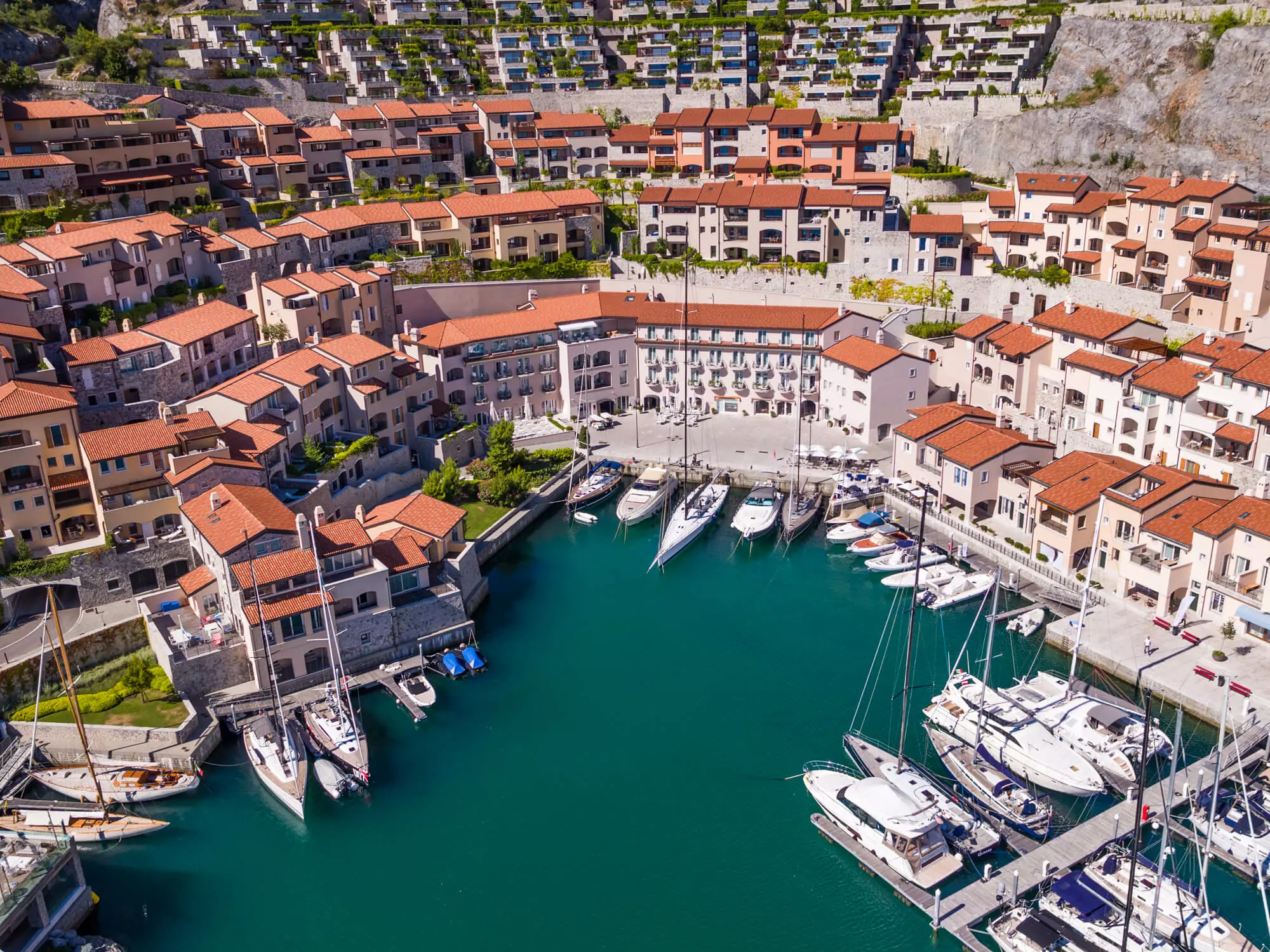 The Pantheon iconic Rome - Diamond Fund
"The Pantheon Iconic Rome - Autograph Collection" is a five-star hotel within walking distance of the Pantheon and Rome's main tourist attractions. It houses 79 rooms, as well as two restaurants and a lounge bar with a panoramic terrace. In 2020, Investire SGR finalized the purchase of the hotel on behalf of its own specialized closed-end fund. With this transaction, Investire SGR consolidated its position as a key player in the hotel real estate sector both on behalf of its managed funds and in promoting transactions in the Italian market for Italian and foreign investors. 
Immagine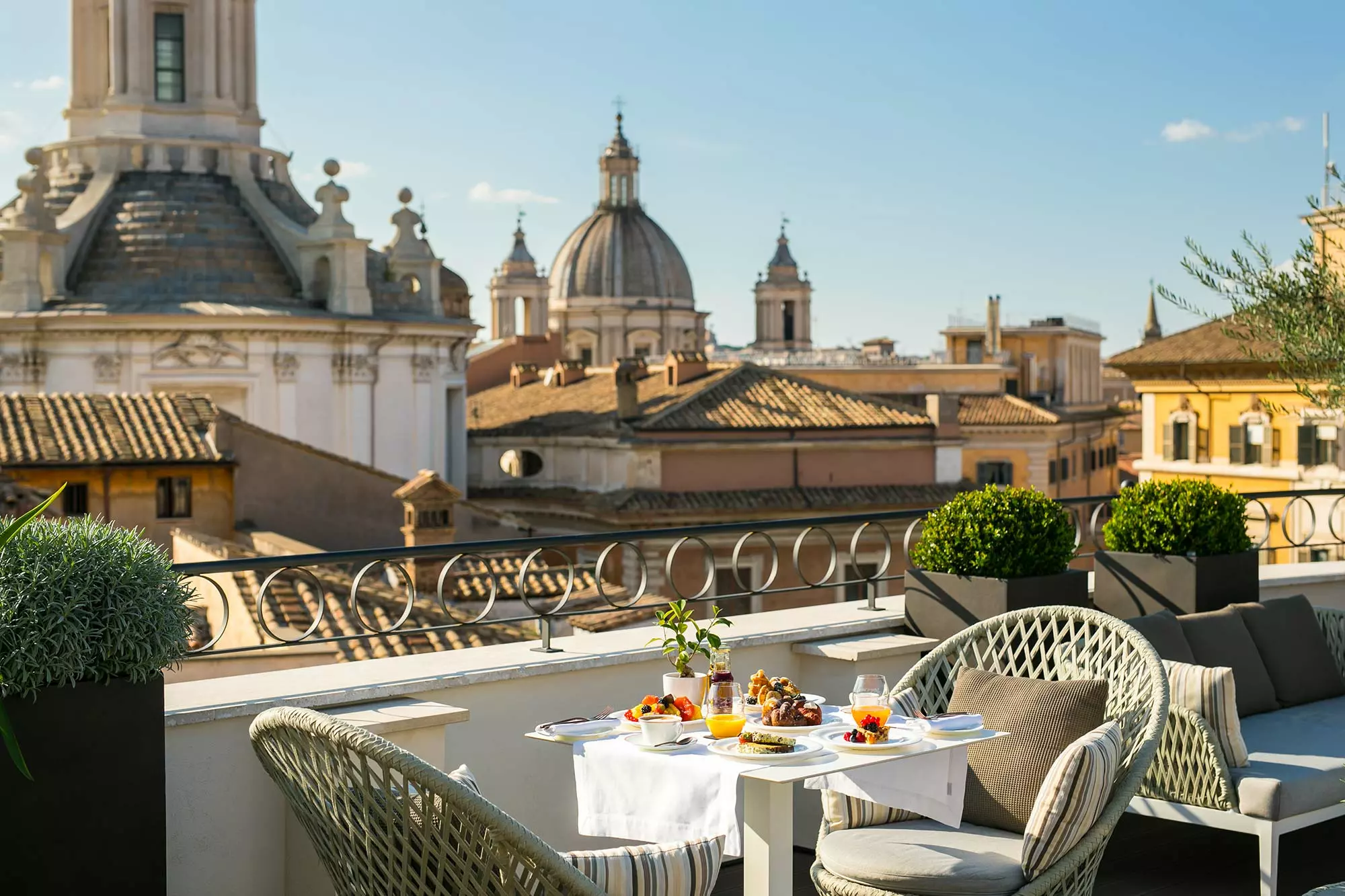 YellowSquare – Florence Secondo RE Fund
The hostel, a six-story building originally dating back to 1935, has 250 beds in dormitories of four to eight places and 12 private rooms. It also has a swimming pool with views of the Florence skyline and rooftop, garden and courtyard, coworking space, food court, shared kitchen for cooking classes, space for underground culture, several bars.
The spaces are designed to offer comfort and practicality, along with privacy and confidentiality, thanks to a defined but permeable spatial division between light and transparencies.
Immagine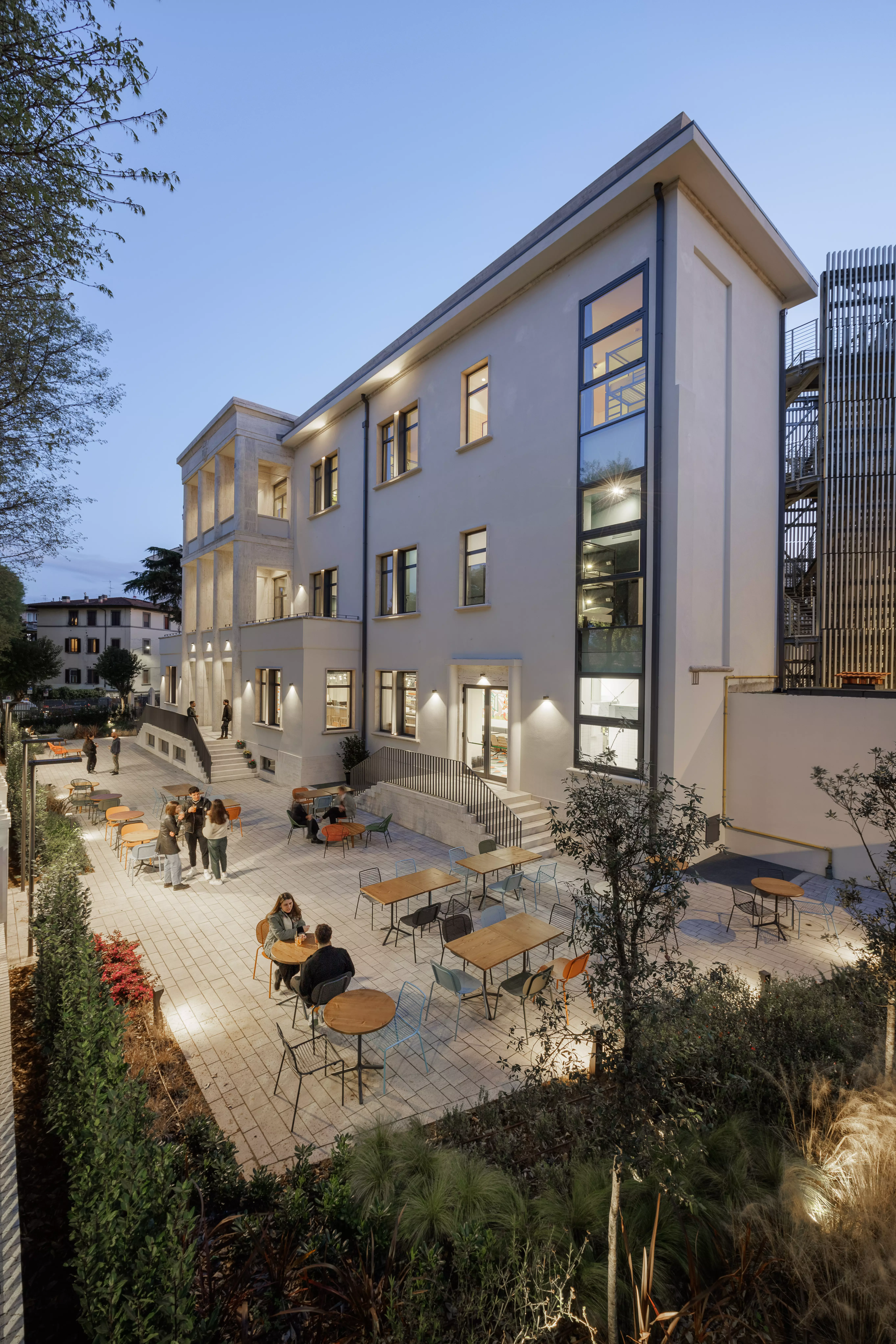 Asset Class: Specialistic Market
| | |
| --- | --- |
| Healthcare | 2,800 beds in nursing homes, 24 facilities + 9 Italian regions |
| Logistics | approx. 200,000 sqm in development along Italy's main logistics corridors |
| NPE | 6 platforms over 300 managed properties |
Track record Highlights
Borgomanero Residence Spazio Sanità Fund
The Anni Azzurri Residence in Borgomanero is an innovative facility with 120 beds and is characterized by high architectural standards, designed and built according to the latest criteria of eco-compatibility, hotel quality and health care.
It offers hospitality and care services to both partially self-sufficient people and people with various conditions of non-self-sufficiency and/or cognitive impairment.
The facility has a distinct "green" vocation and is surrounded by a well-equipped garden with paths and areas designed for the elderly. It is designed to make guests feel at home, combining a high level of hospitality with qualified and specialized healthcare.
Immagine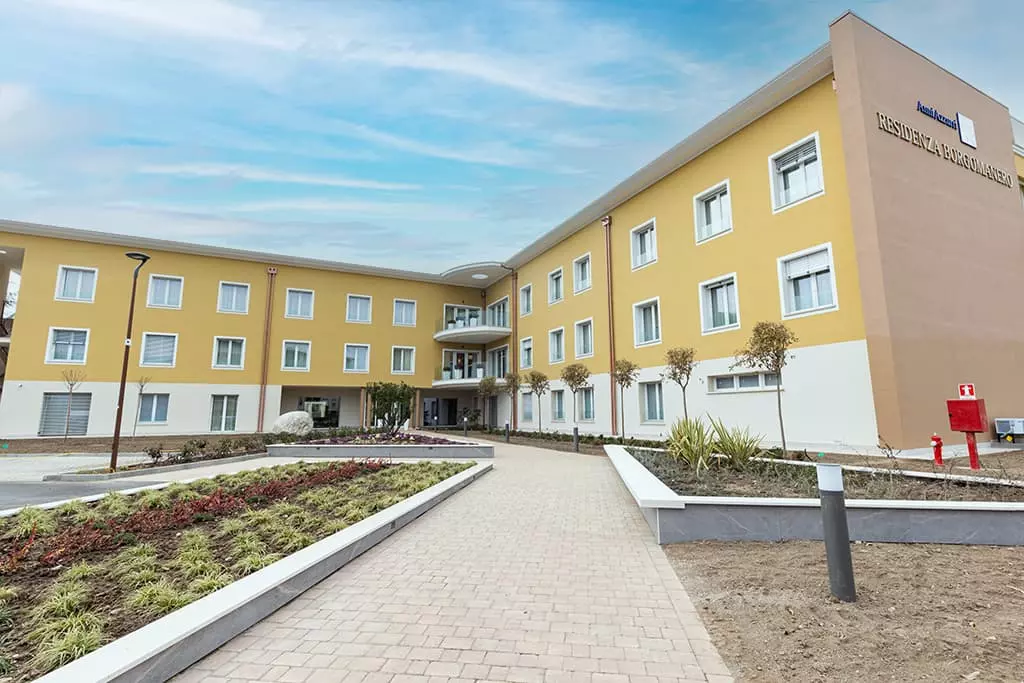 Saccardo  Residence Milan Spazio Sanità Fund
Korian Saccardo Residence is an accredited facility with ATS of Milan Metropolitan City and specializes in the care of non-self-sufficient or partially self-sufficient elderly people.
It has two buildings, including two Protected Units for Alzheimer's and a diagnostic center, for more than 200 beds.
Immagine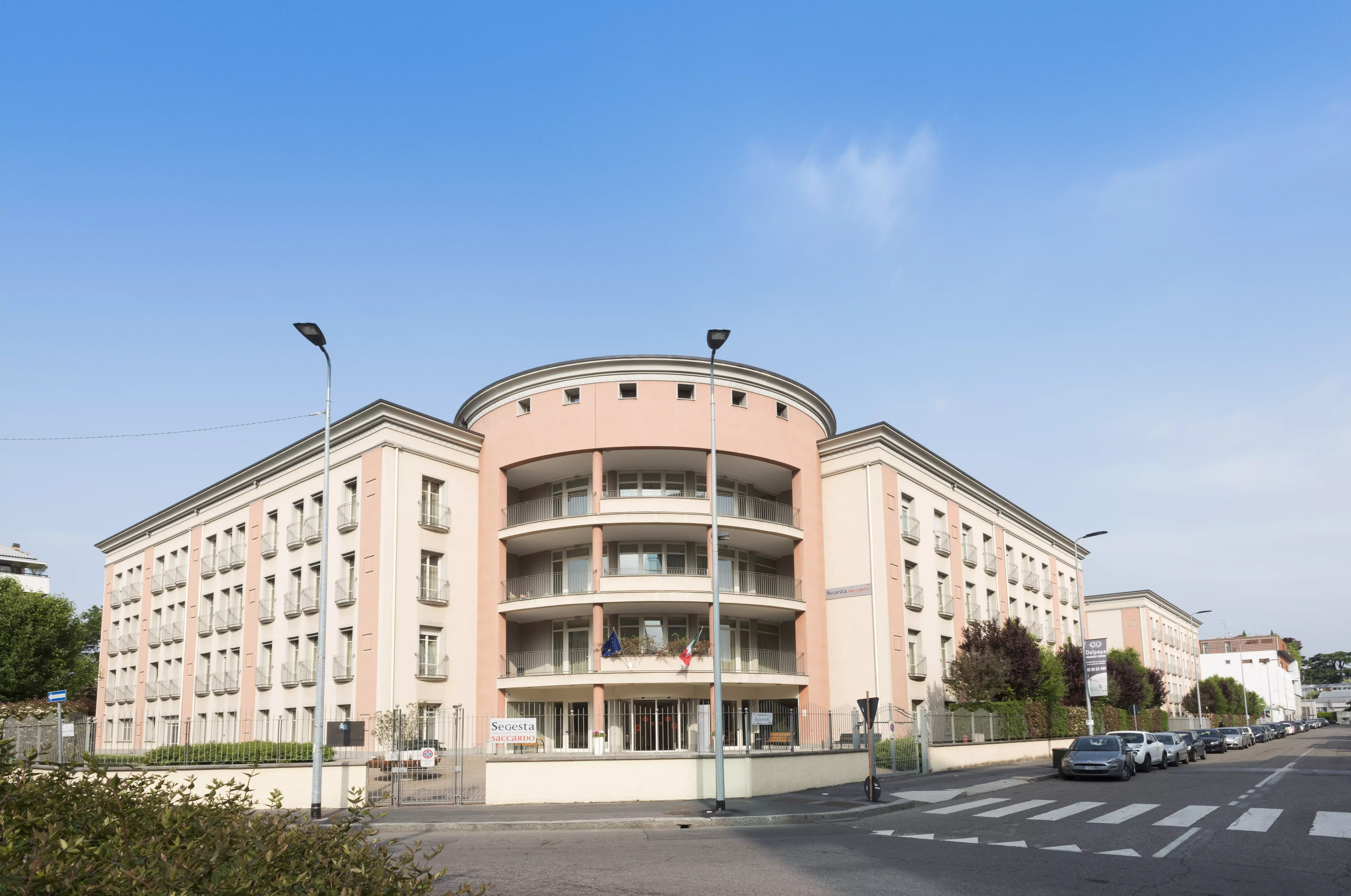 Immagine